Ghost Admin Right to Left (RTL) Support
Today, I want to share with you how to add Right to Left (RTL) support to the Ghost admin with CSS and the help of a Google Chrome extension. Adding RTL support is helpful if you are writing in a language like Arabic or Hebrew, for example.
The first step is to install the Custom CSS,JS injector on pages Chrome extension. This extension aims to enable us to add custom CSS code to work on the Ghost admin.
After installing the extension, click on the extension icon and copy the override.css code and paste it into the CSS window.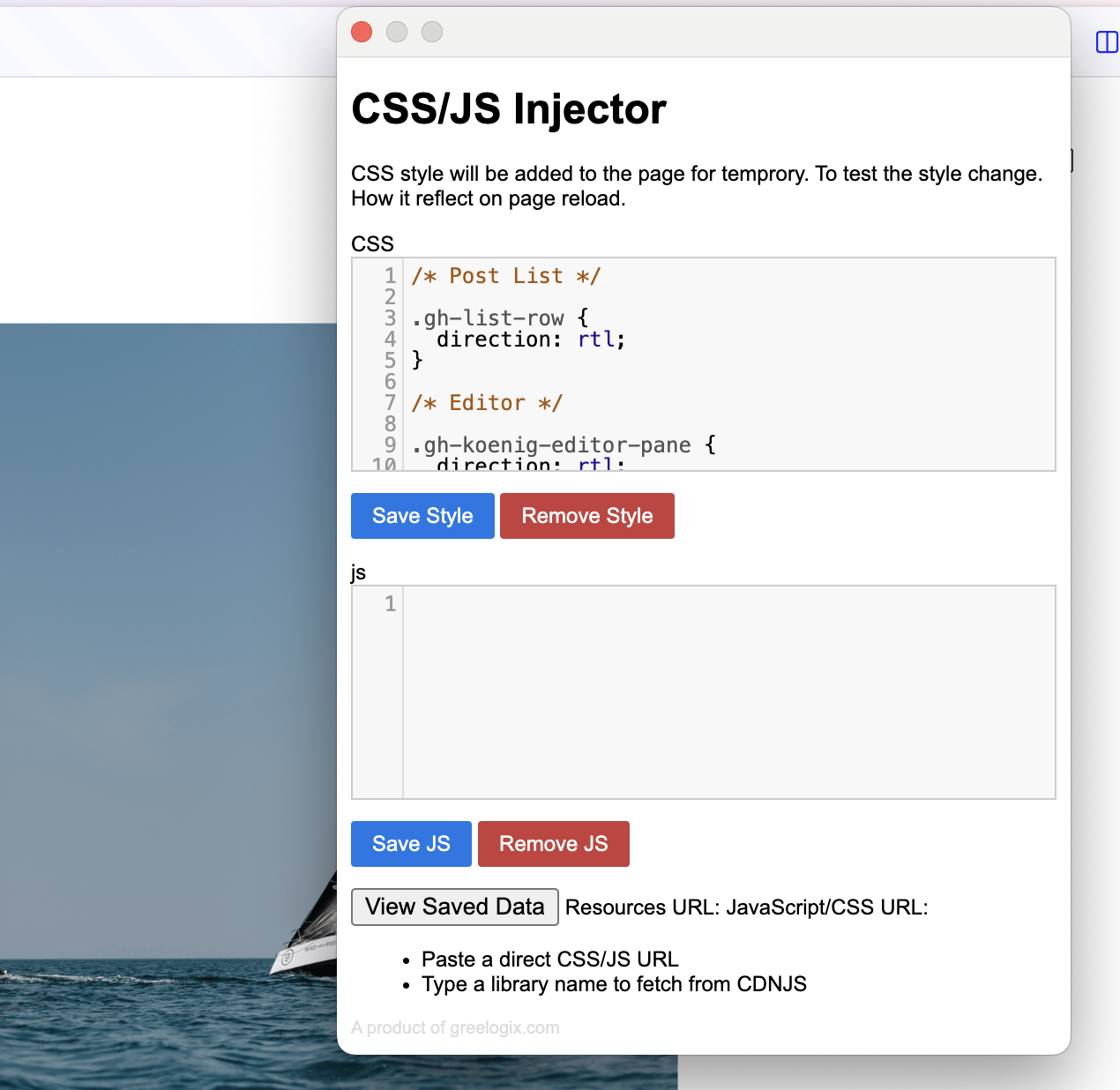 The result.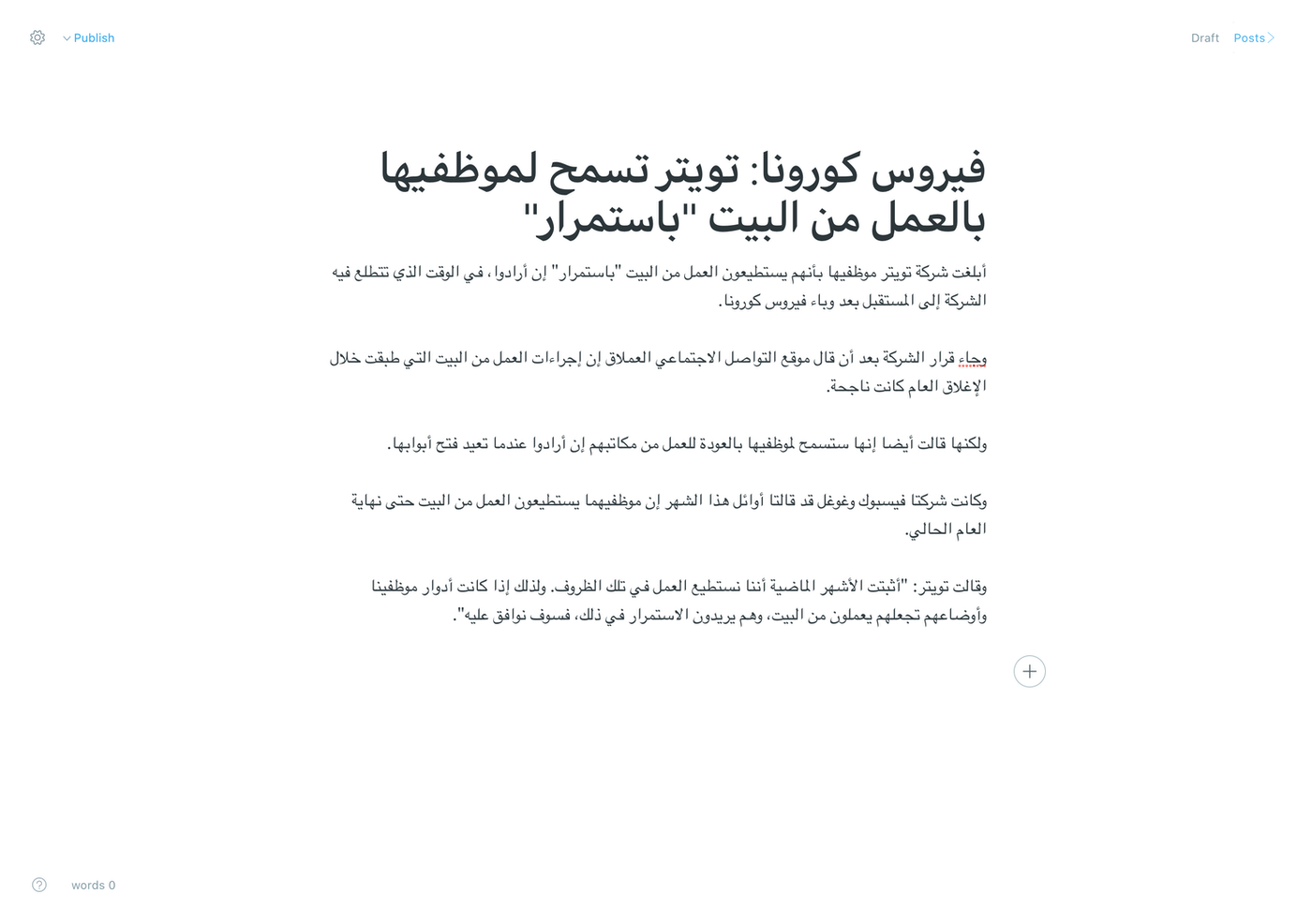 That's it for today, and I hope you find this helpful.