Show off your podcast with Hue
I designed Hue for podcasts. So you'll have an easy time showcasing your podcasts in an attractive and organized way.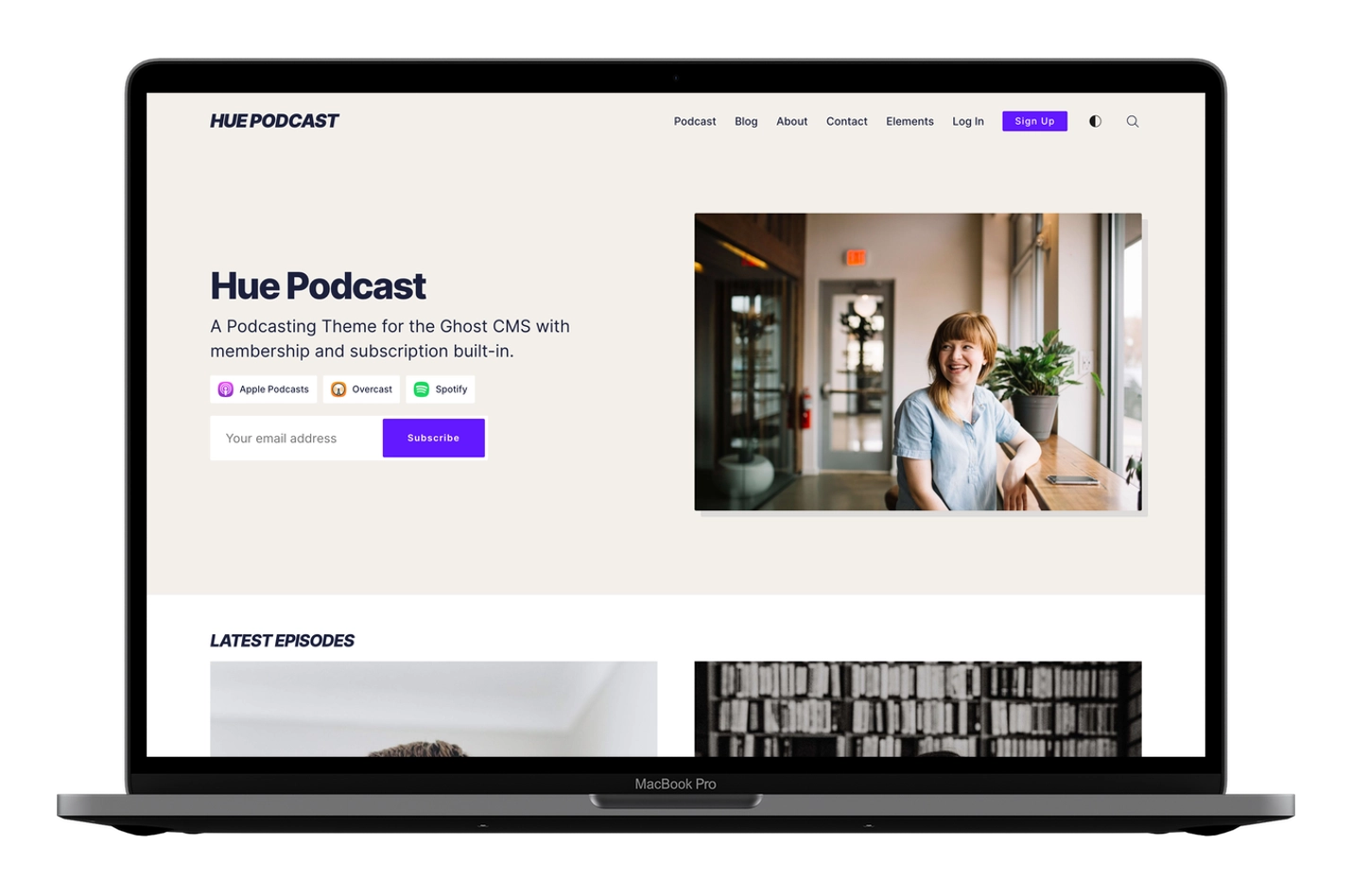 ---
Accessible from any device
Hue adjusts to phone, tablet, and desktop screens of any size.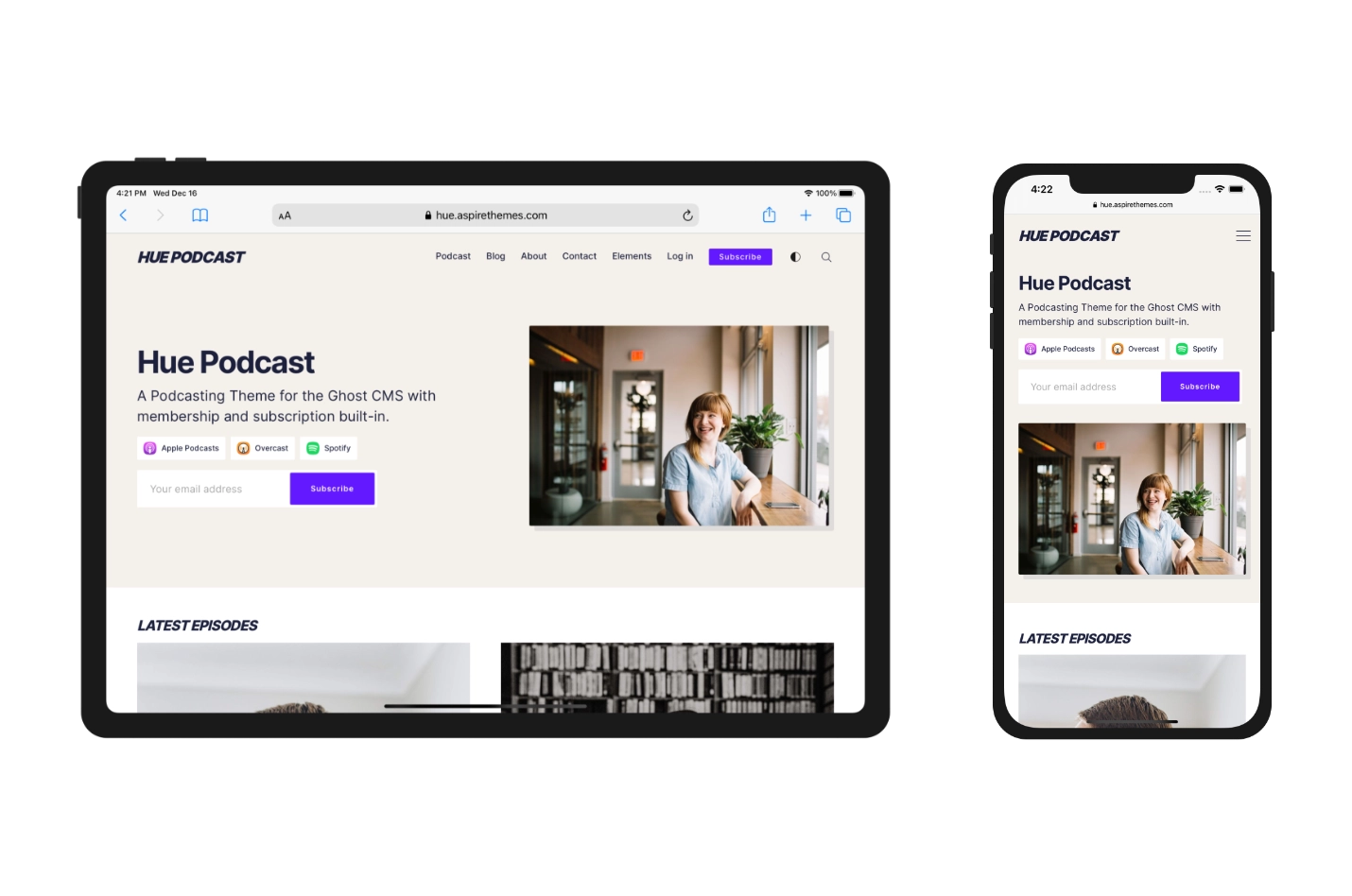 ---
Quickly organize content
Easy separation of regular posts from podcast posts. I developed Hue to:
Show all posts with the podcast tag on the homepage with an auto-generated number for each post (Episode)(E1, E2,…).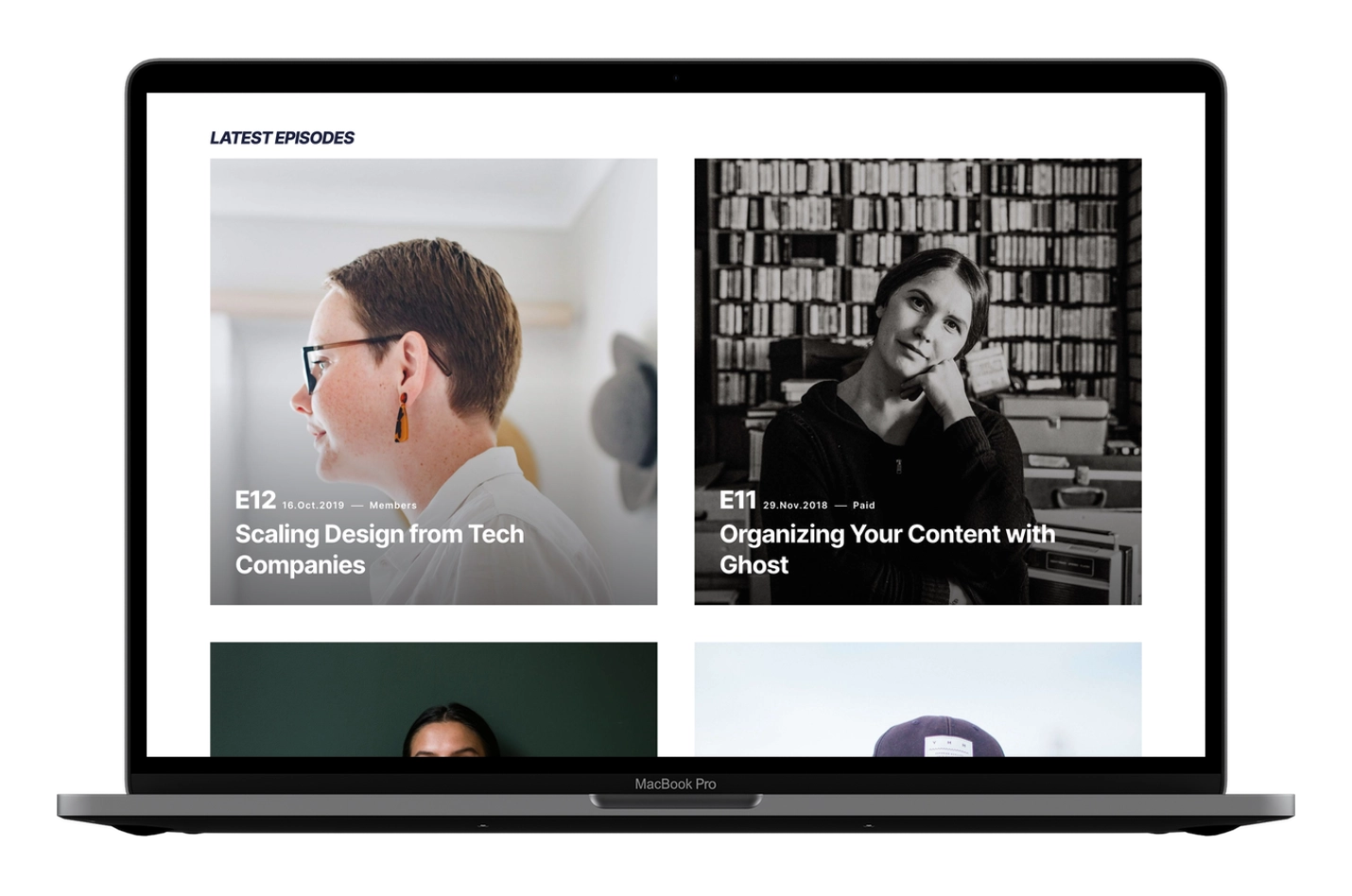 Show all posts with the blog tag on a separate /blog page.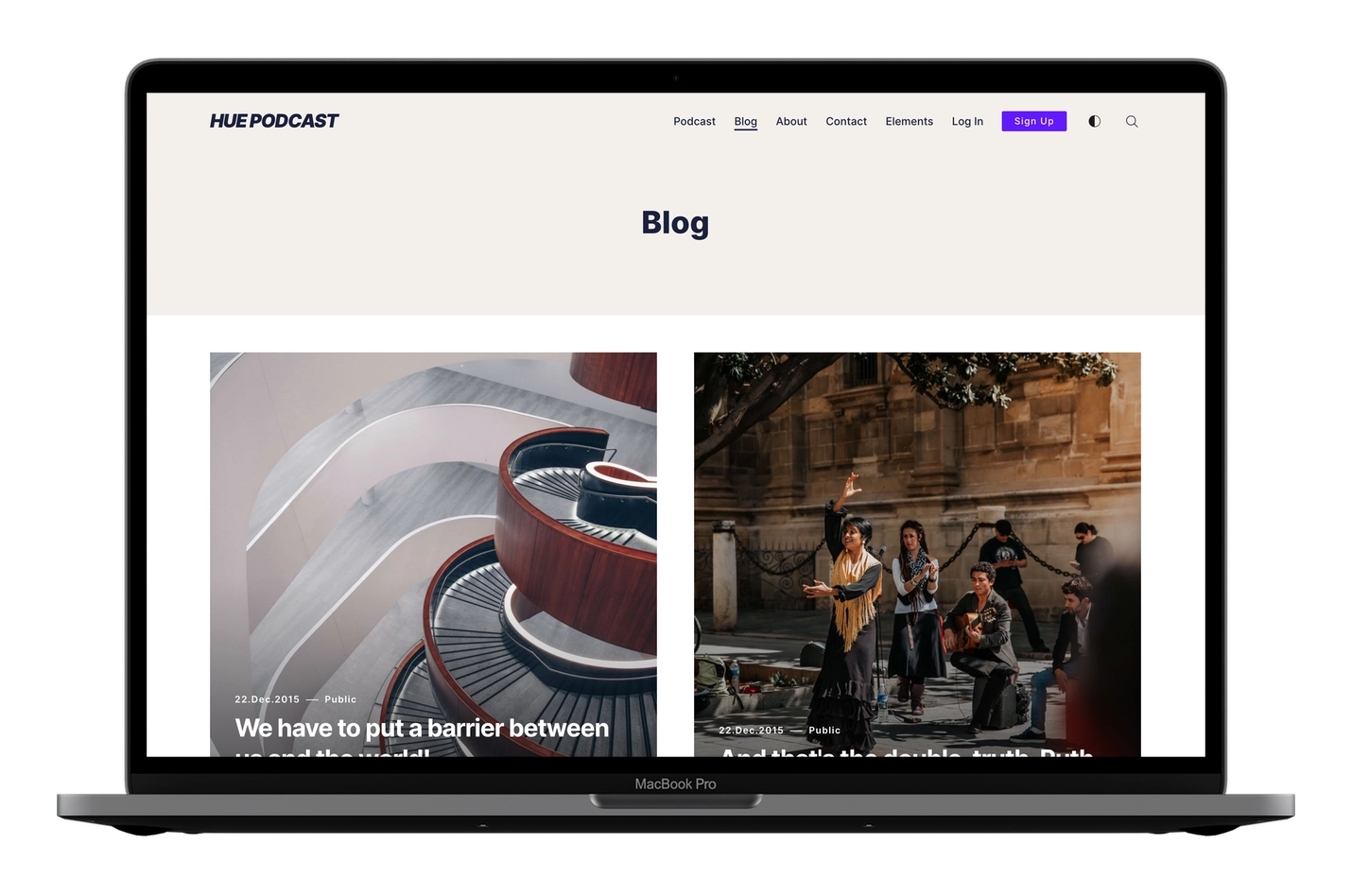 ---
Love dark mode?
A dark mode is available based on the Operating System mode. Furthermore, you can choose between dark and light modes from the navigation button.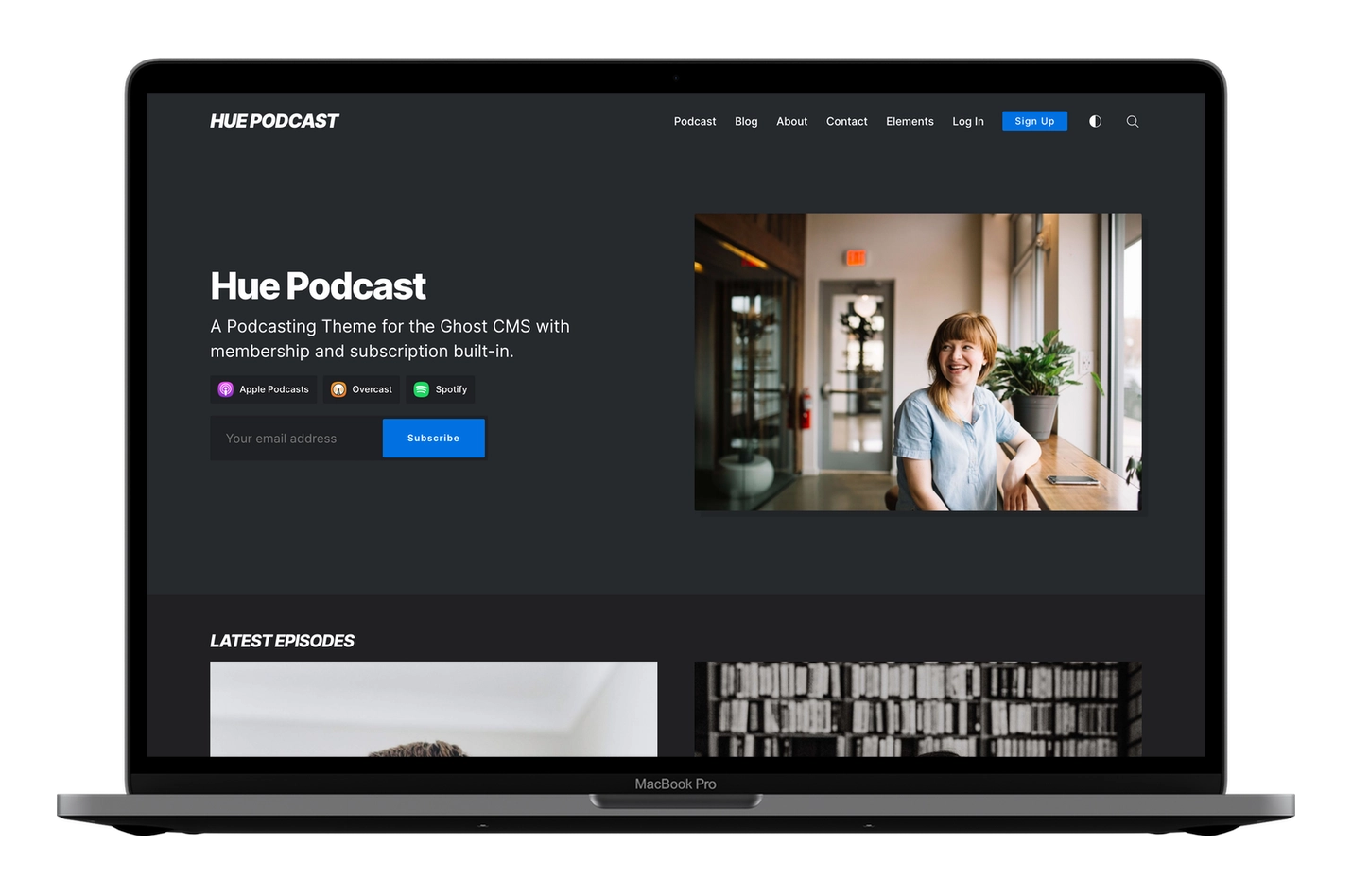 ---
Choose from different icons
You can choose from 8 different icons for podcast services. Add these to the homepage Hero section.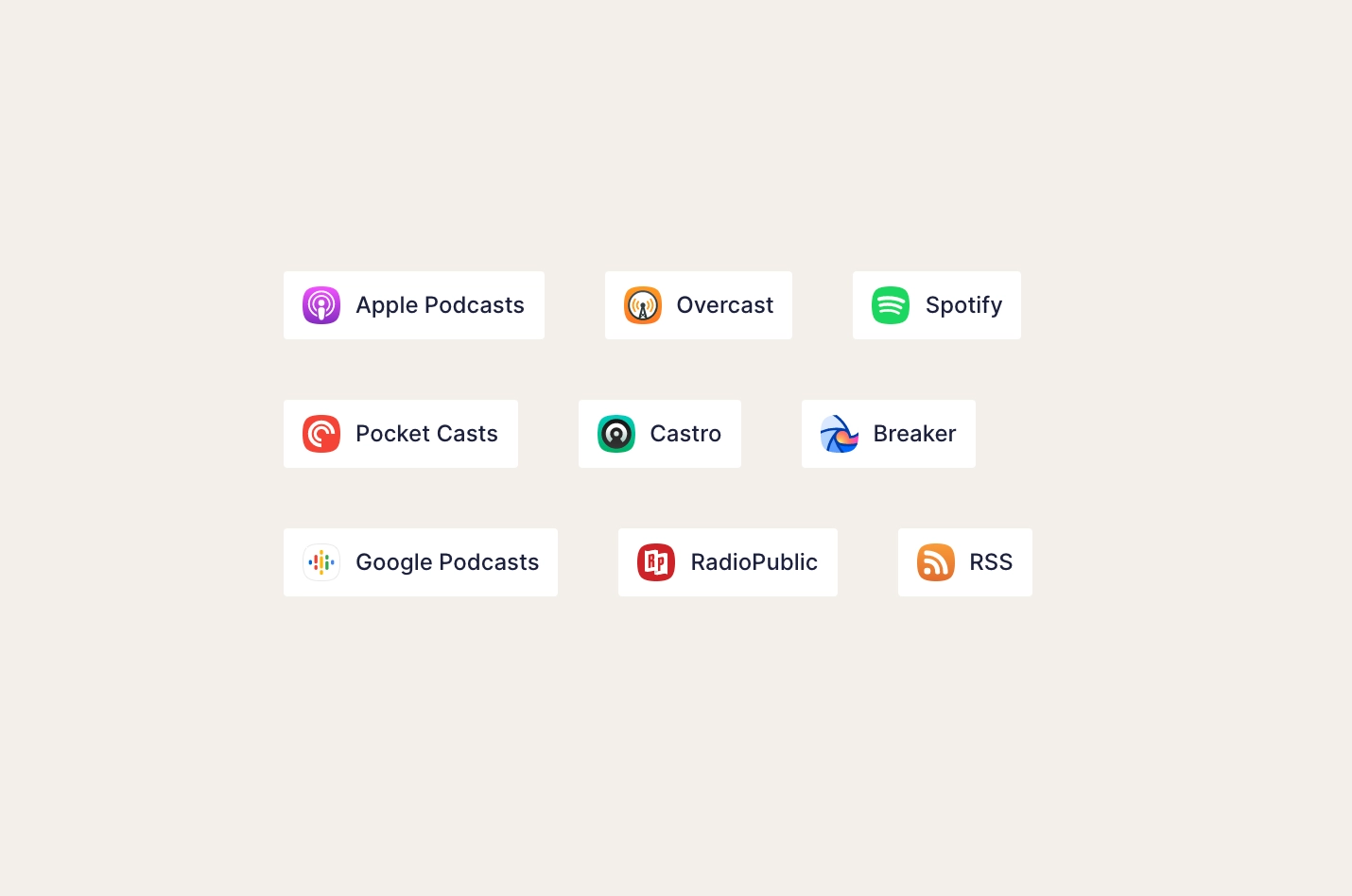 The icons are for the following services:
Apple Podcasts
Overcast
Spotify
Pocket Casts
Castro
Breaker
Google Podcasts
RadioPublic
YouTube
---
Speaks your language
Translation support for ten different languages.
Arabic, German, Spanish, French, Portuguese, Italian, Finnish, Dutch, Turkish, and Danish.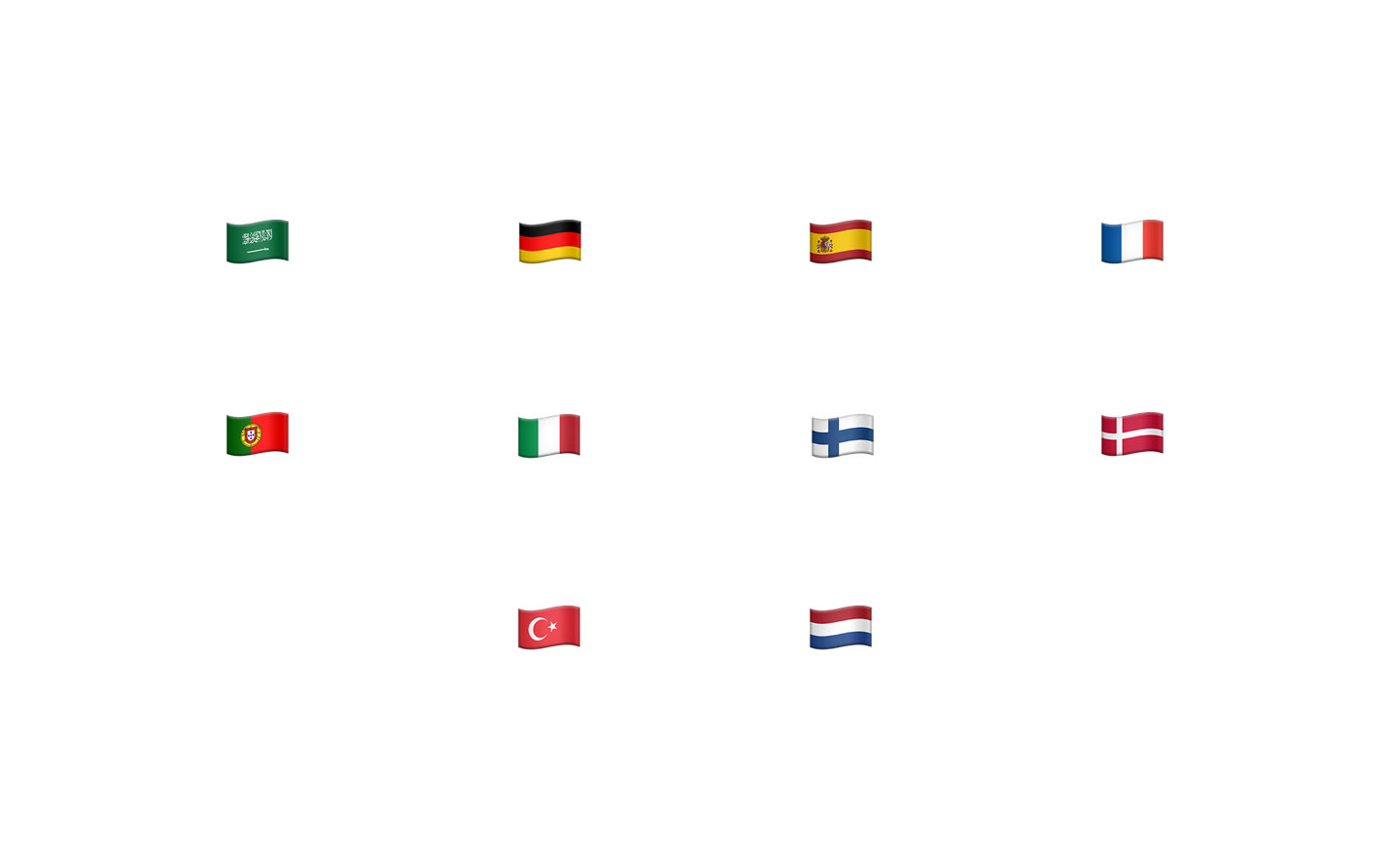 ---
Deploy with GitHub
Integrated with the Deploy Ghost Theme GitHub Action for easy theme deployment.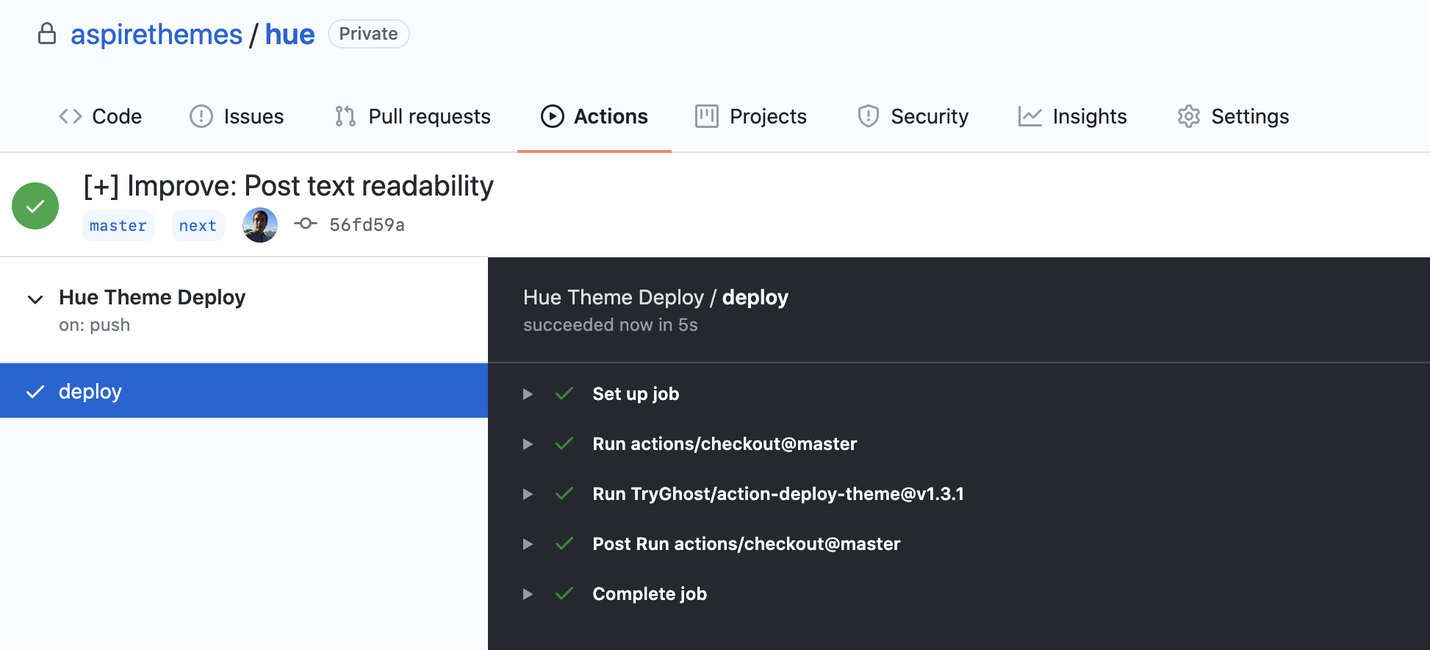 ---
Features you'll love in Hue:
Responsive videos
Responsive tables
Related posts
Syntax highlighting
Lazy-loading images for optimal performance
Social sharing icons (Twitter, Pinterest, Facebook, etc.)
Public, Members, and Paid labels on the posts list for easy scanning
---
Want to Use Hue for a Regular Blog?
Using Hue for a regular blog instead of a podcast site won't pose a problem. You can do that with simple theme customization. The theme documentation ↗ shows how to do that.