Enjoy a better Ghost Website
Penang has a prominent hero section: add image, description, or a subscription form!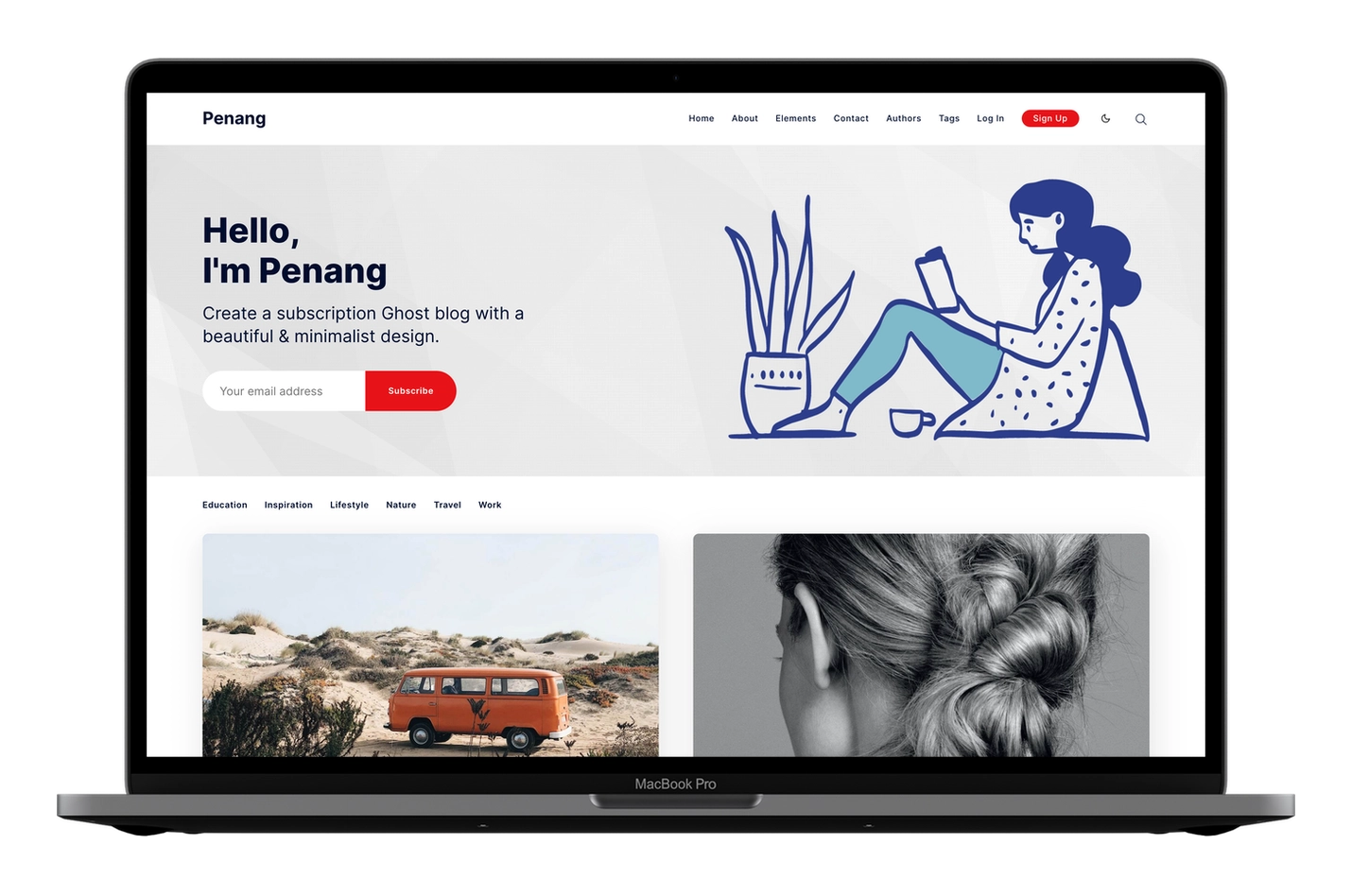 ---
Accessible from any device
Penang adjusts to phone, tablet, and desktop screens of any size.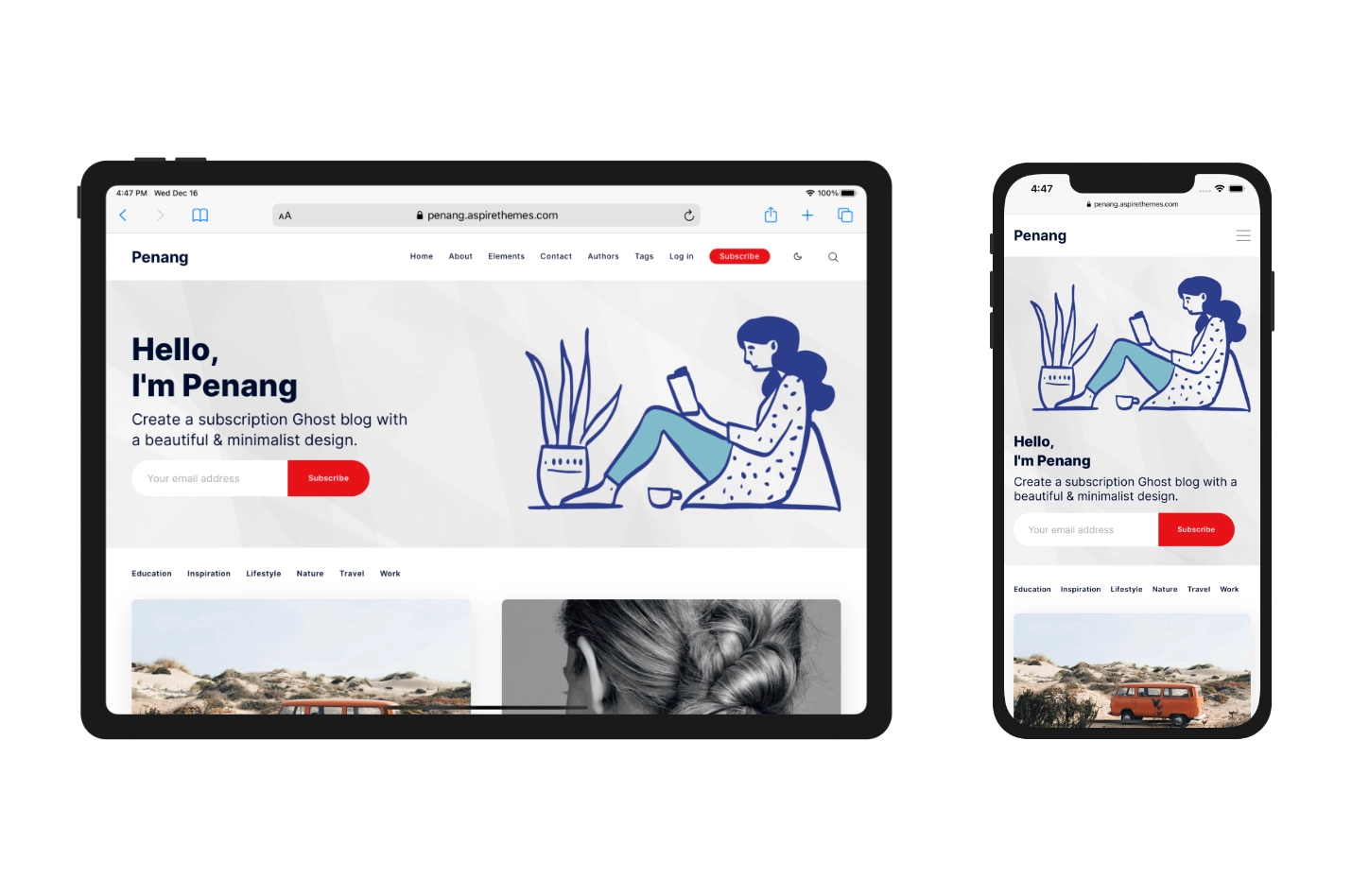 ---
Love dark mode?
A dark mode is available based on the Operating System mode. Furthermore, you can choose between dark and light modes from the navigation button.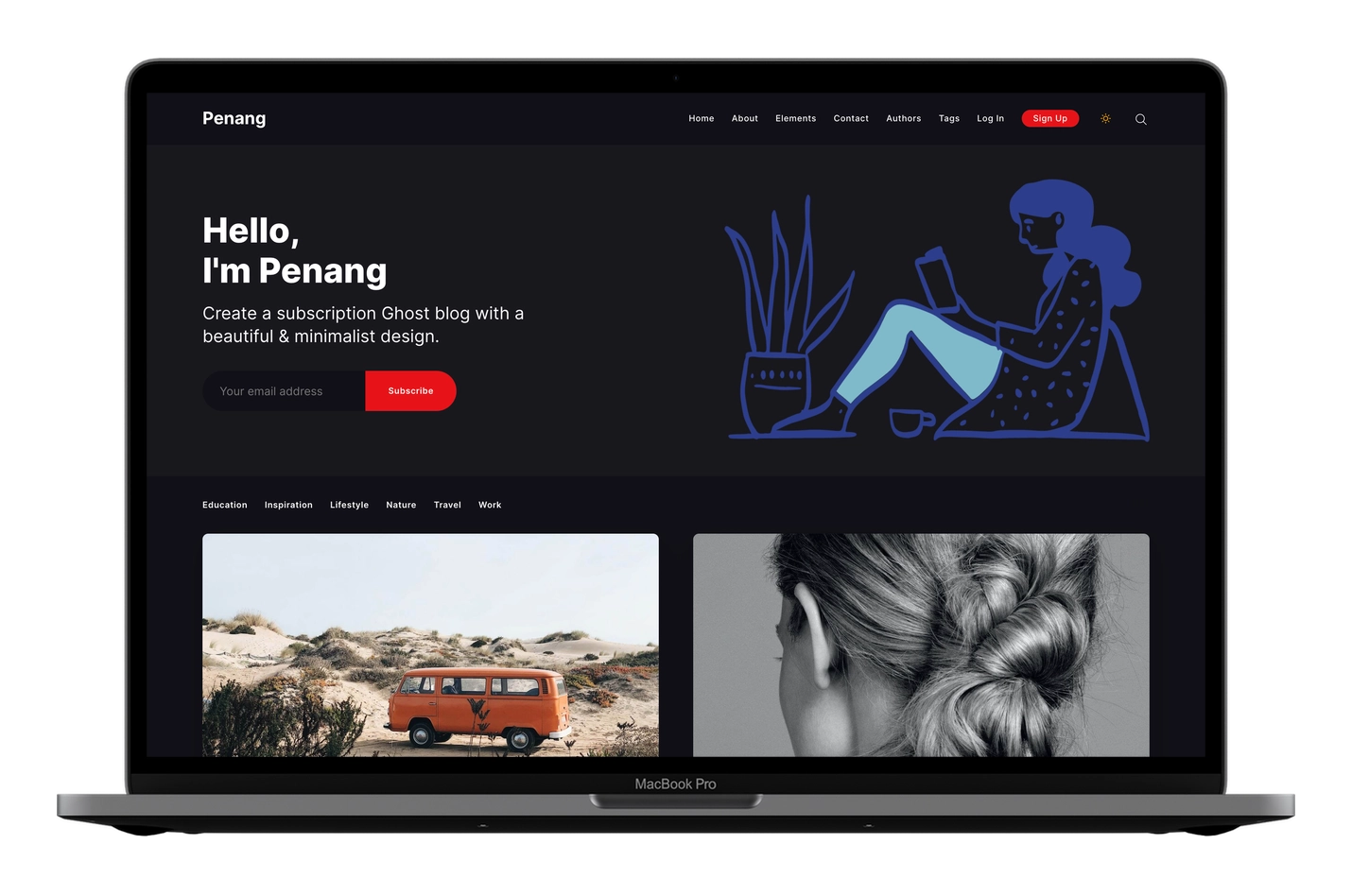 ---
Your tags in one place
The tags menu makes it easy to browse the blog tags: it's visible on every page.
Are the blog tags more than enough for the theme width? A smooth and elegant scroll element appears for your convenience.

---
Take blog tags to the next level
Penang has a custom and elegant tags page to list your blog tags differently. Each tag card shows the tag photo, name, description, and the number of posts included.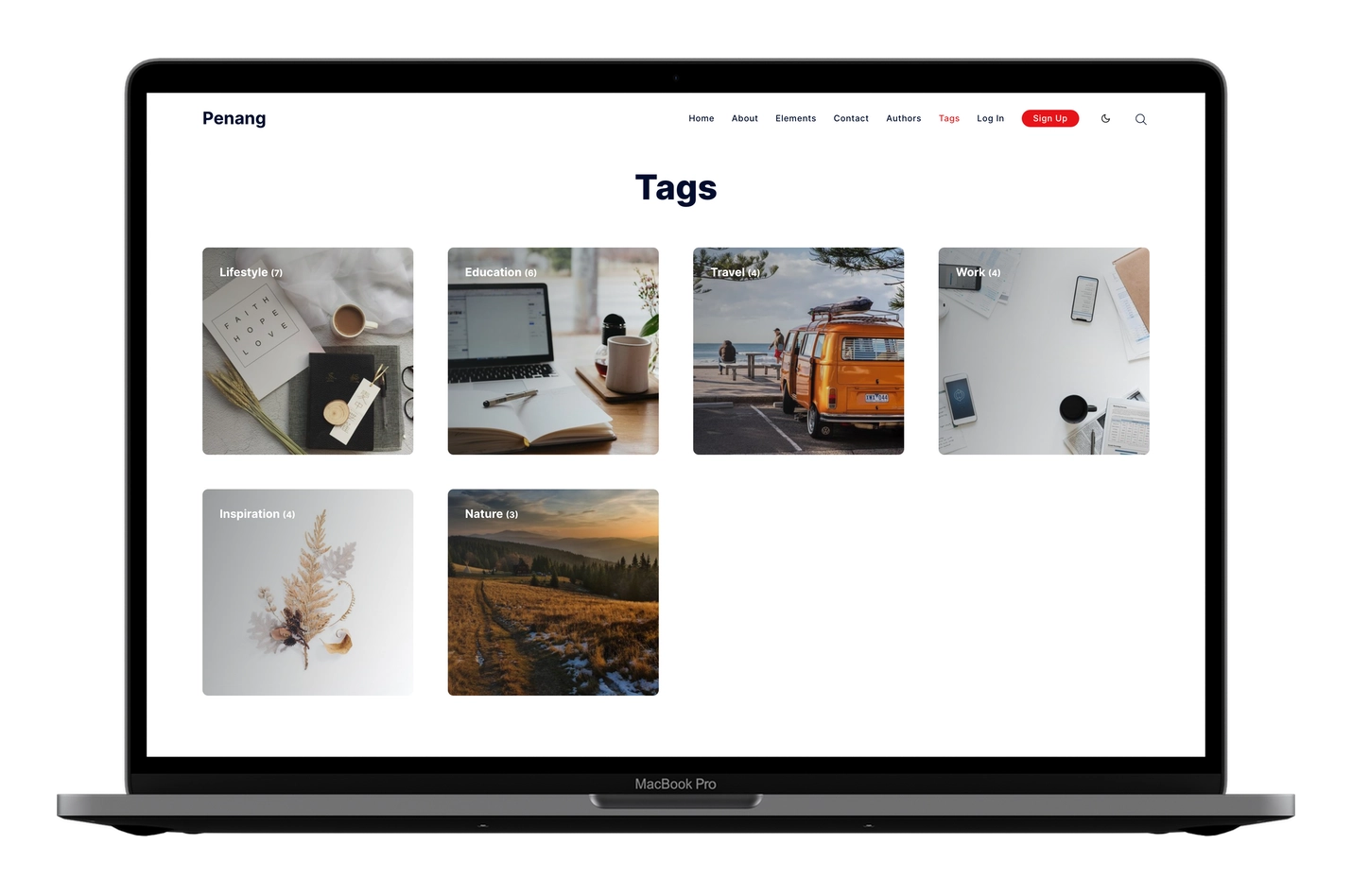 ---
Show off your blog authors
You can list all your blog authors in one place by using a custom authors page ↗.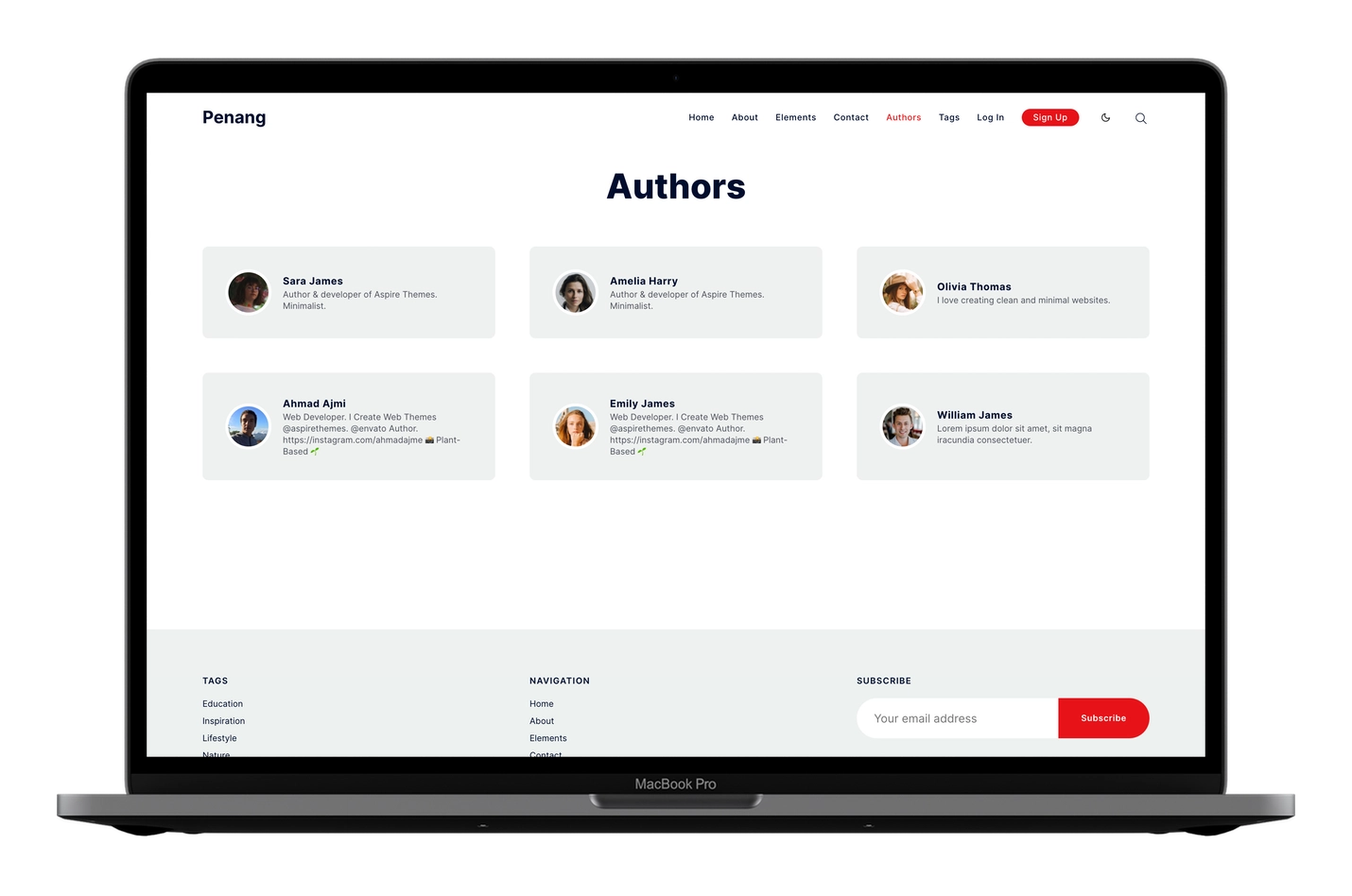 ---
Your blog is available for everyone
Accessibility is essential. Penang takes this matter seriously. For example, the used colors are accessible with the proper contrast, including the heading and ARIA Attributes.
The following is a screenshot of a test run by the WAVE Web Accessibility Evaluation Tool.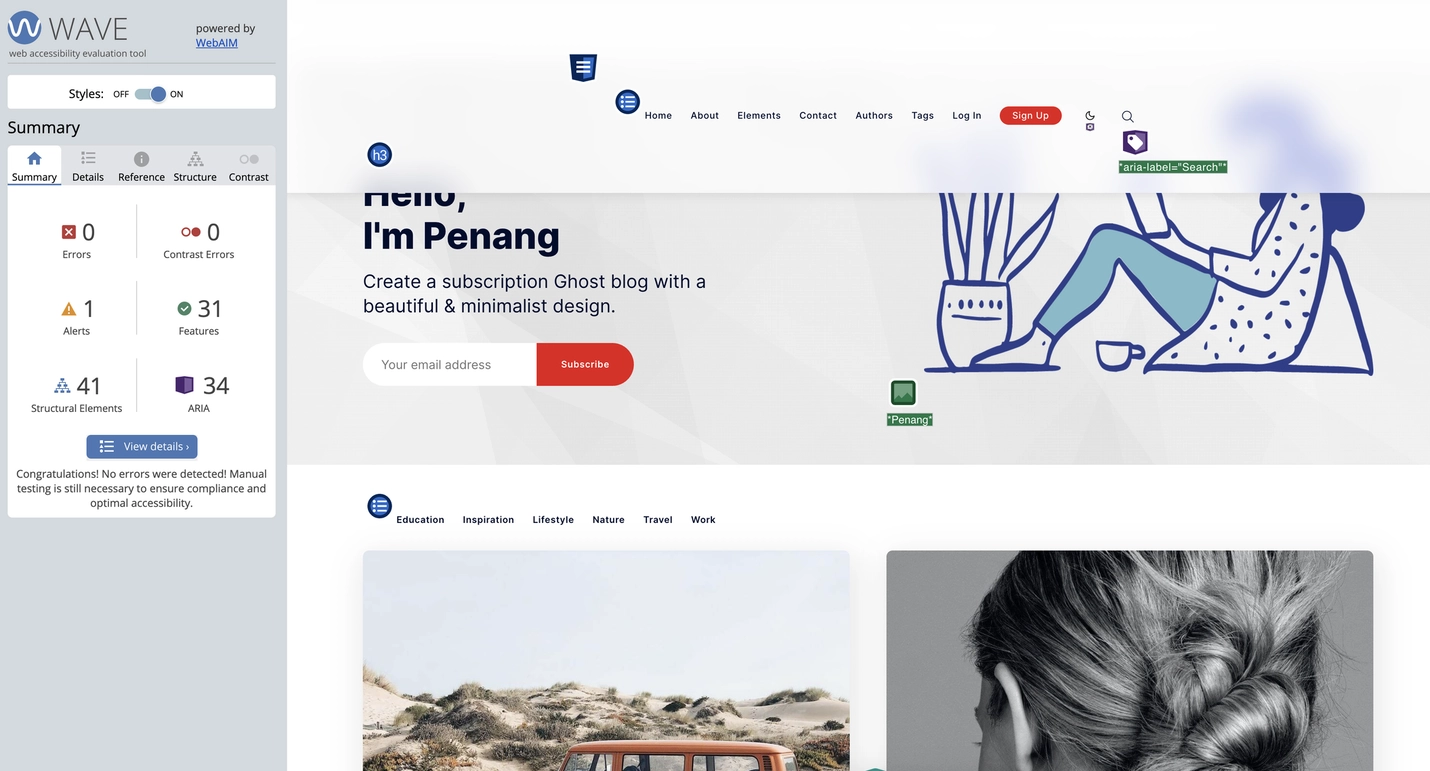 ---
Three columns posts
Prefer three columns of layout display for home posts? Make it happen with one customization step ↗.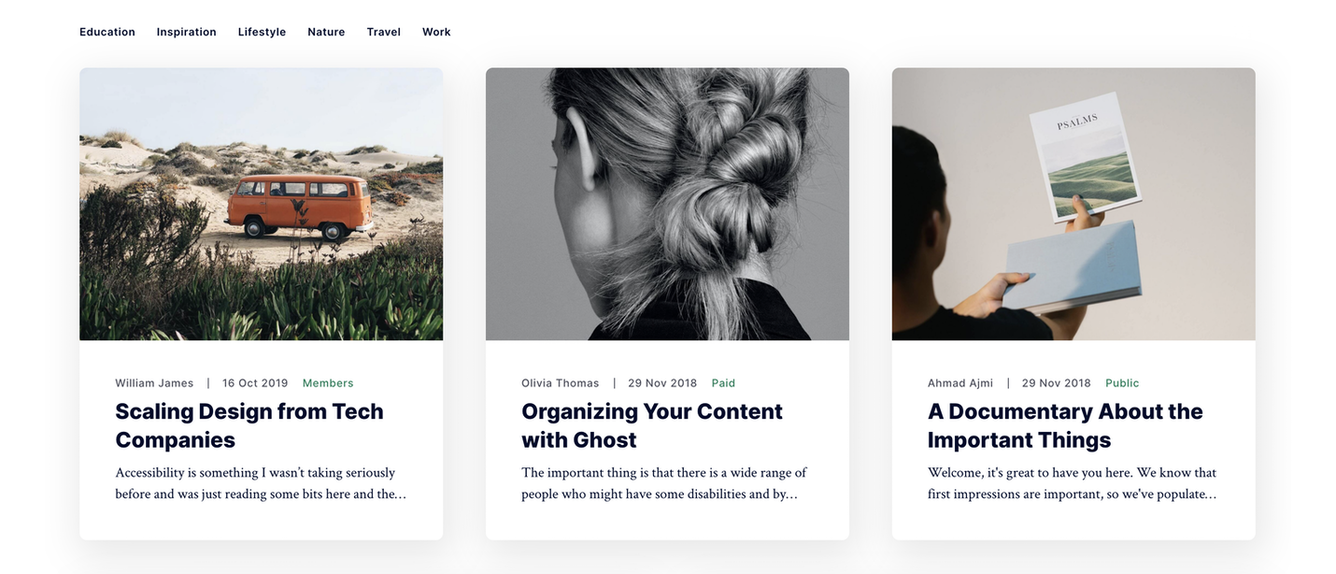 ---
Speaks your language
Translation support for ten different languages.
Arabic, German, Spanish, French, Portuguese, Italian, Finnish, Dutch, Turkish, and Danish.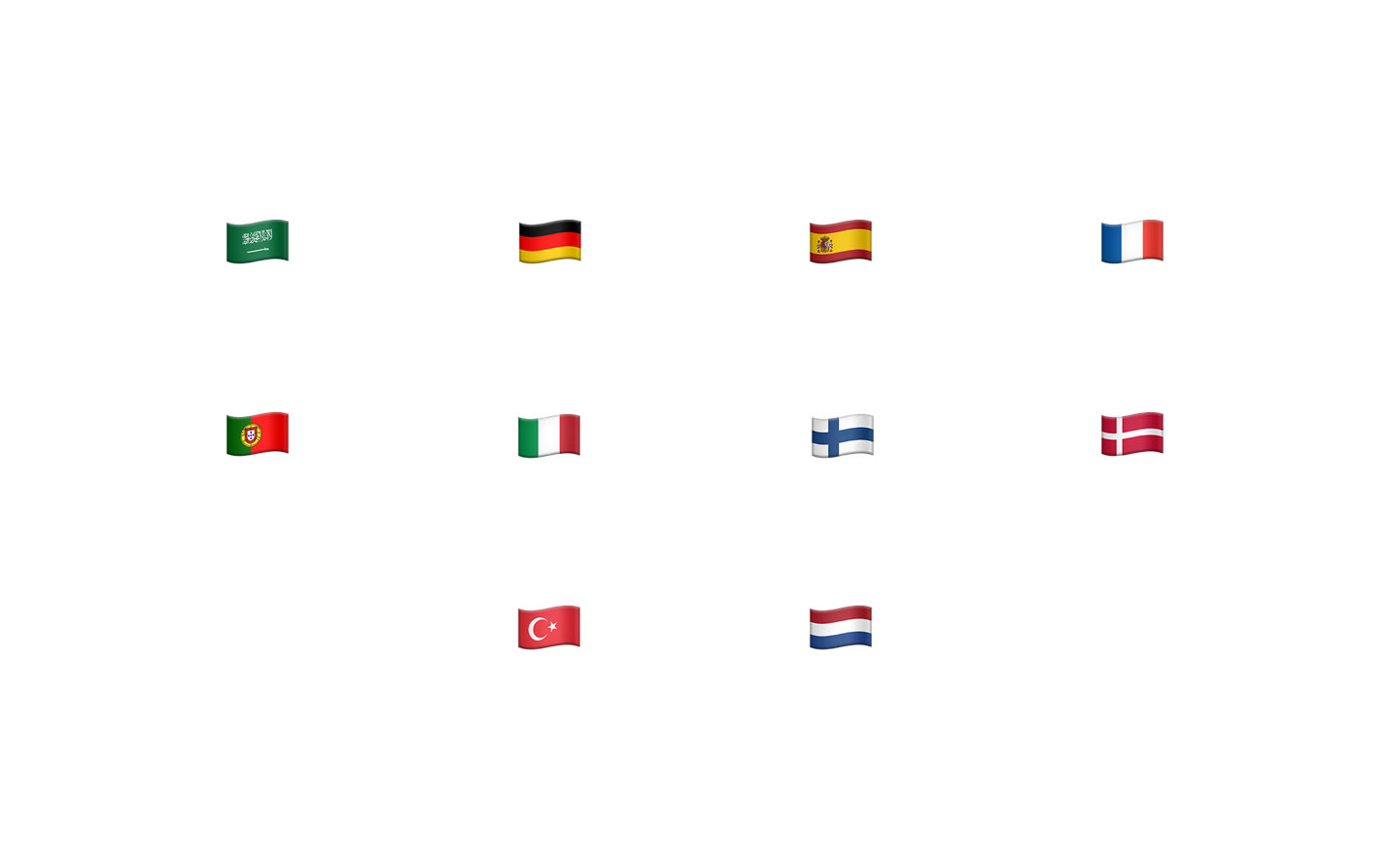 ---
Deploy with GitHub
Integrated with the Deploy Ghost Theme GitHub Action for easy theme deployment.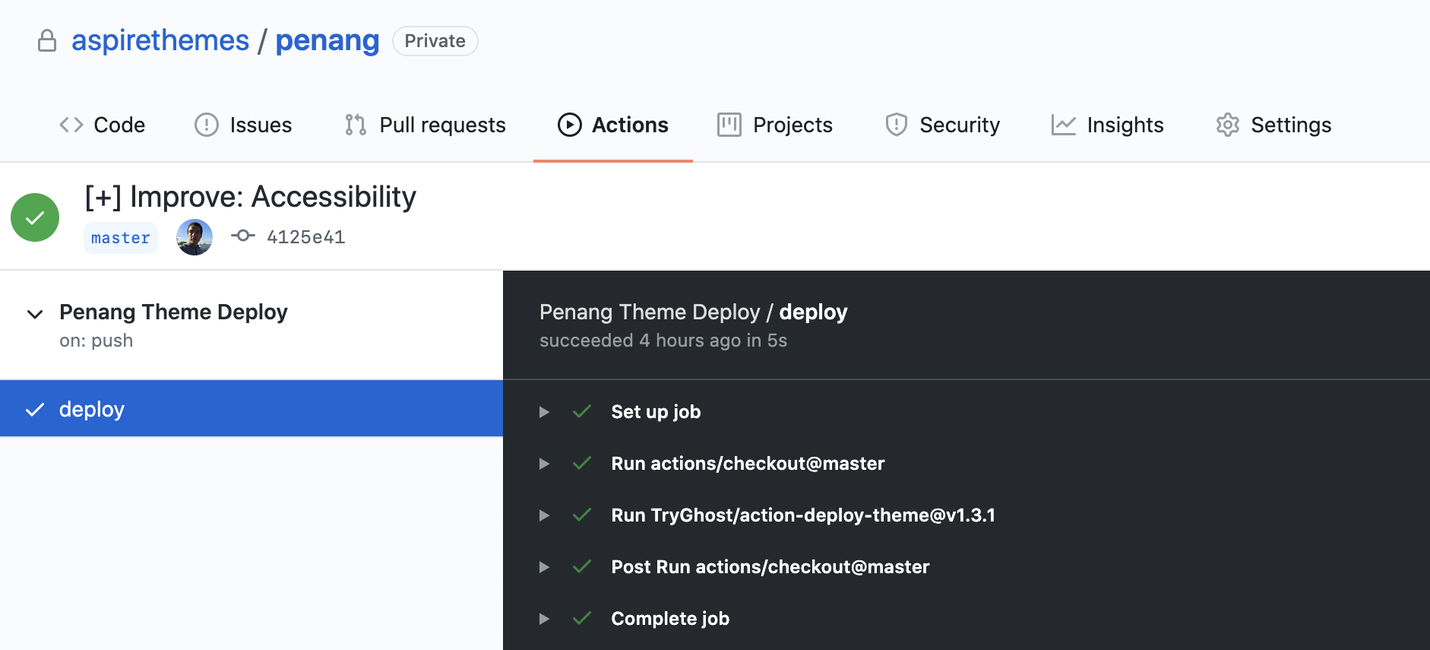 ---
Features you'll love in Penang:
Ghost Native Search
Ghost Native Comments
Responsive videos
Responsive tables
Related posts
Syntax highlighting
Lazy-loading images for optimal performance
Social sharing icons (Twitter, Pinterest, Facebook, etc.)
Public, Members, and Paid labels on the posts list for easy scanning