Enjoy a lovely Ghost website
A lot of thought and care went into building Sinai. As a result, it's a pleasure to use and easy to customize.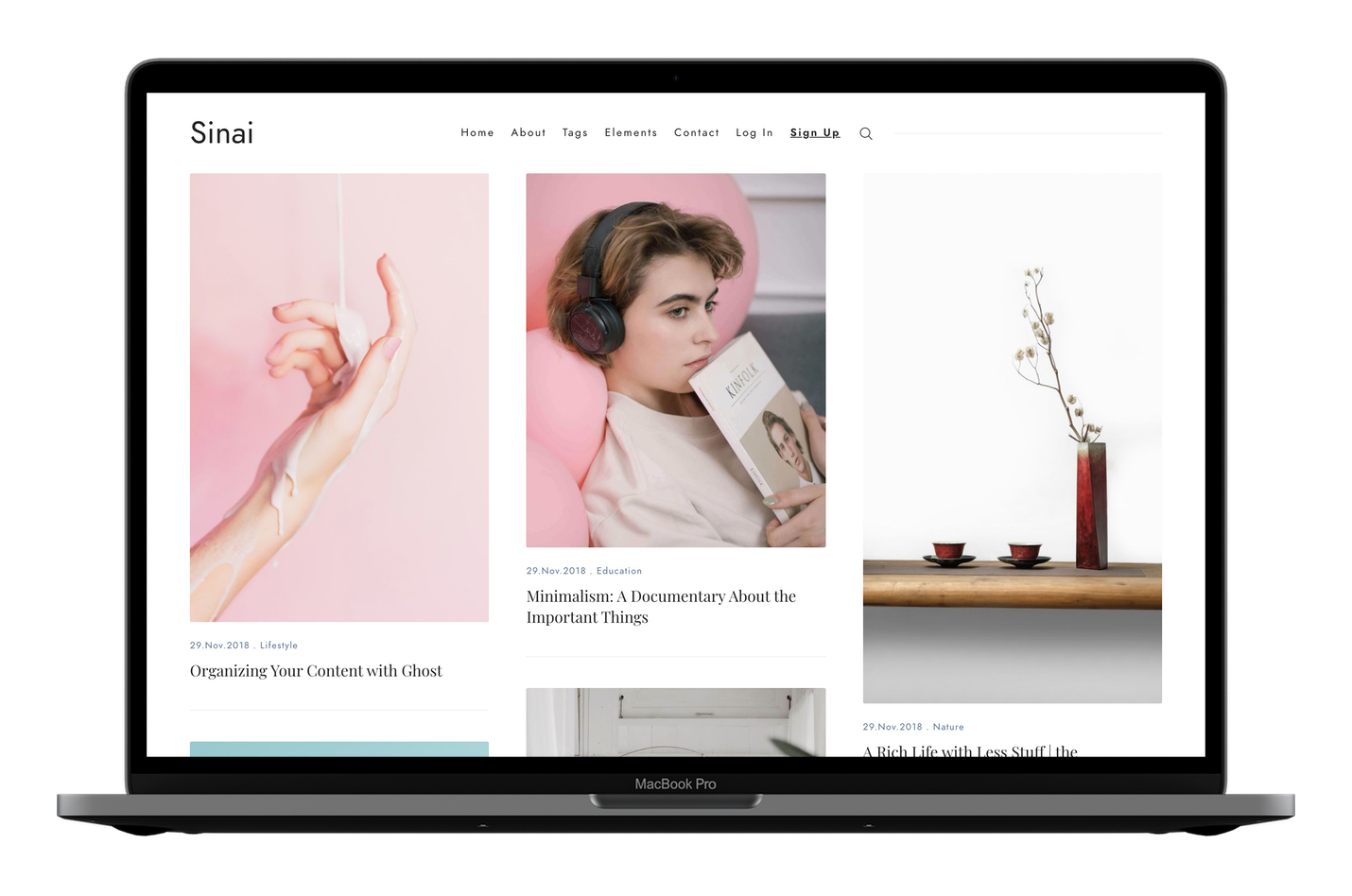 ---
Accessible from any device
Sinai adjusts to phone, tablet, and desktop screens of any size.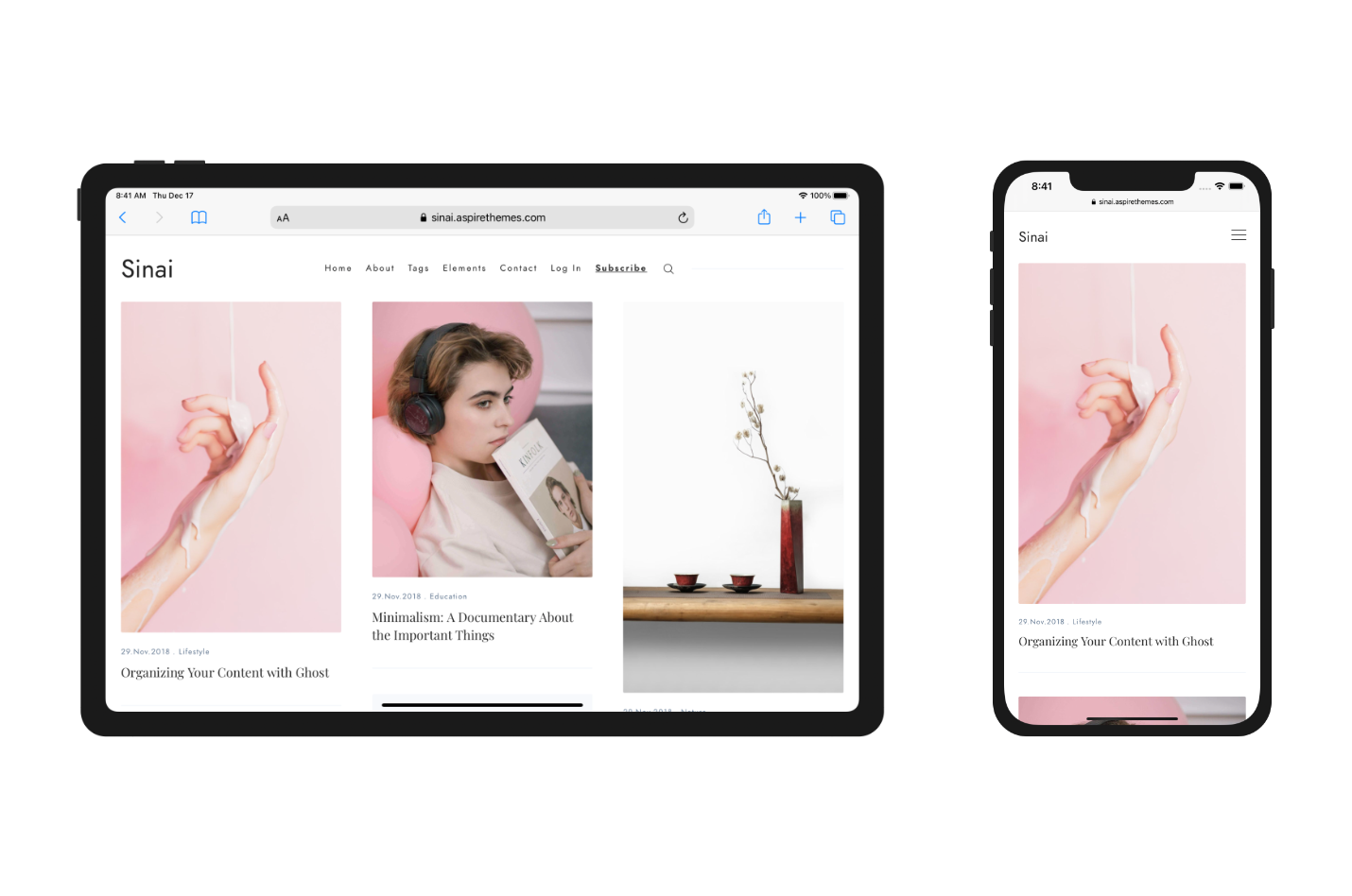 ---
Love dark mode?
Enjoy reading your blog in dark mode. You can set up ↗ Sinai dark mode version with a single line of code.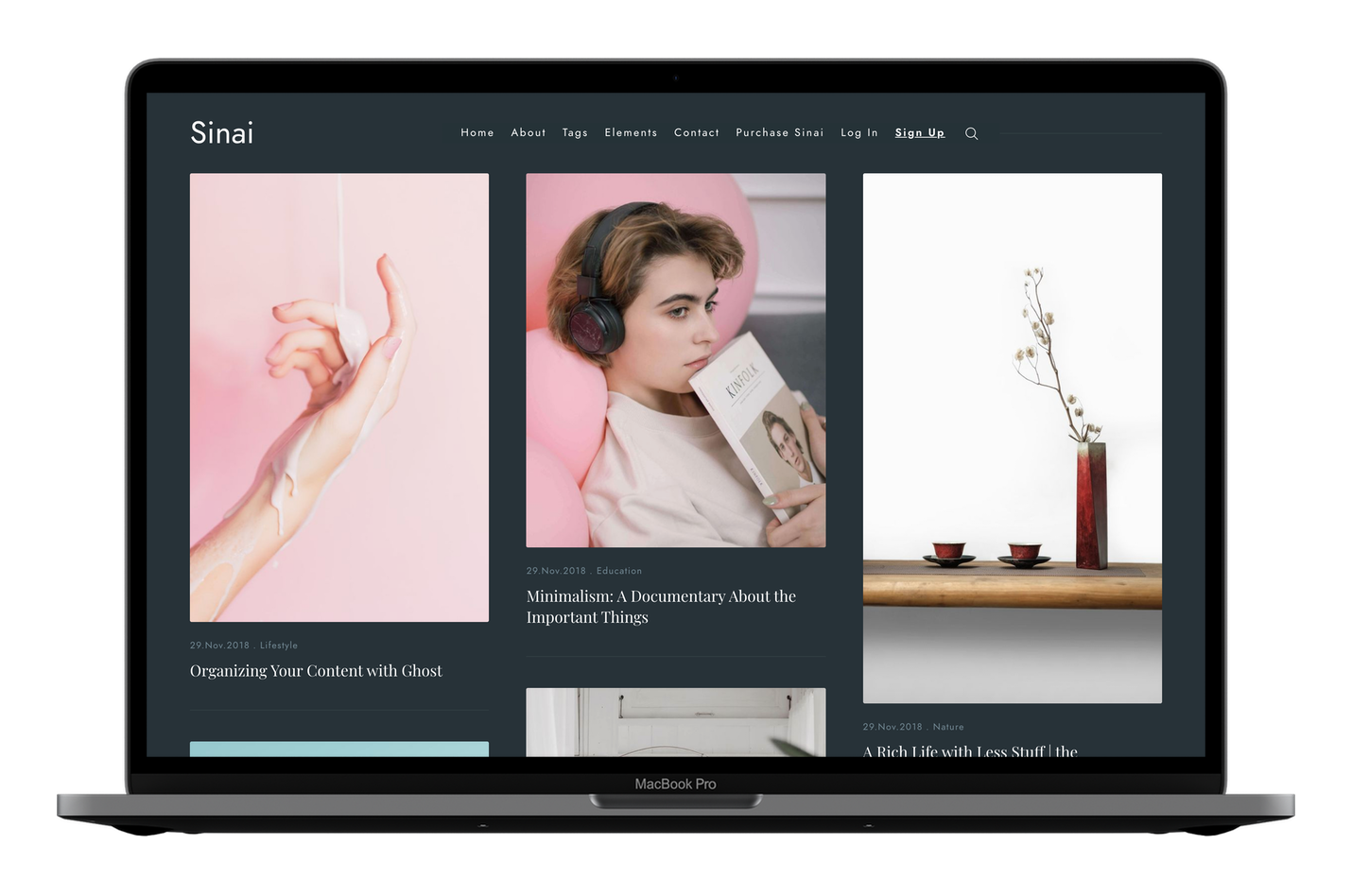 ---
Organize posts by tag
Make your content easily accessible by organizing it based on tags.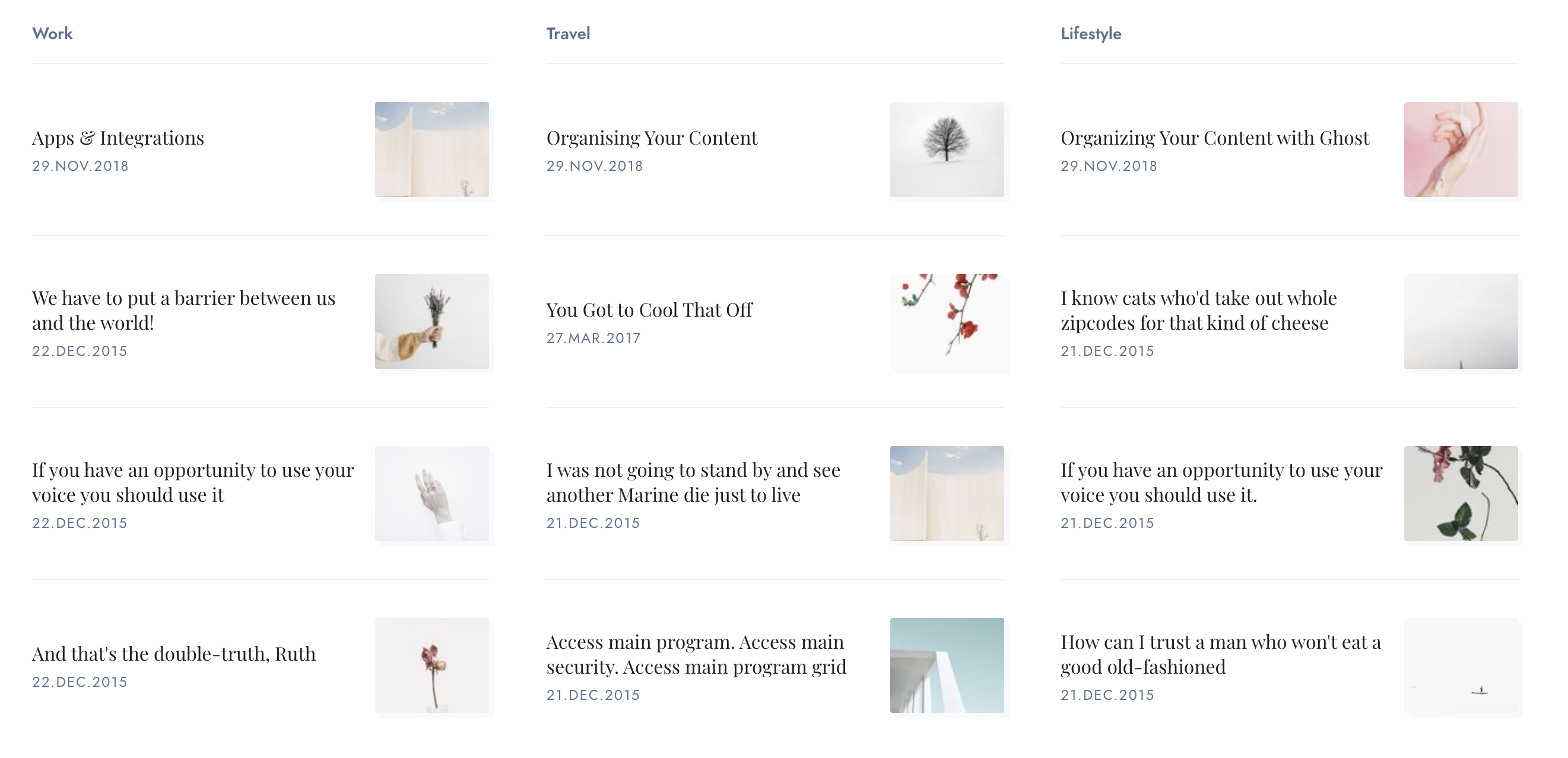 ---
Take blog tags to the next level
Sinai has a custom and elegant tags page to list your blog tags differently. Each tag card shows the tag photo, name, description, and the number of posts included.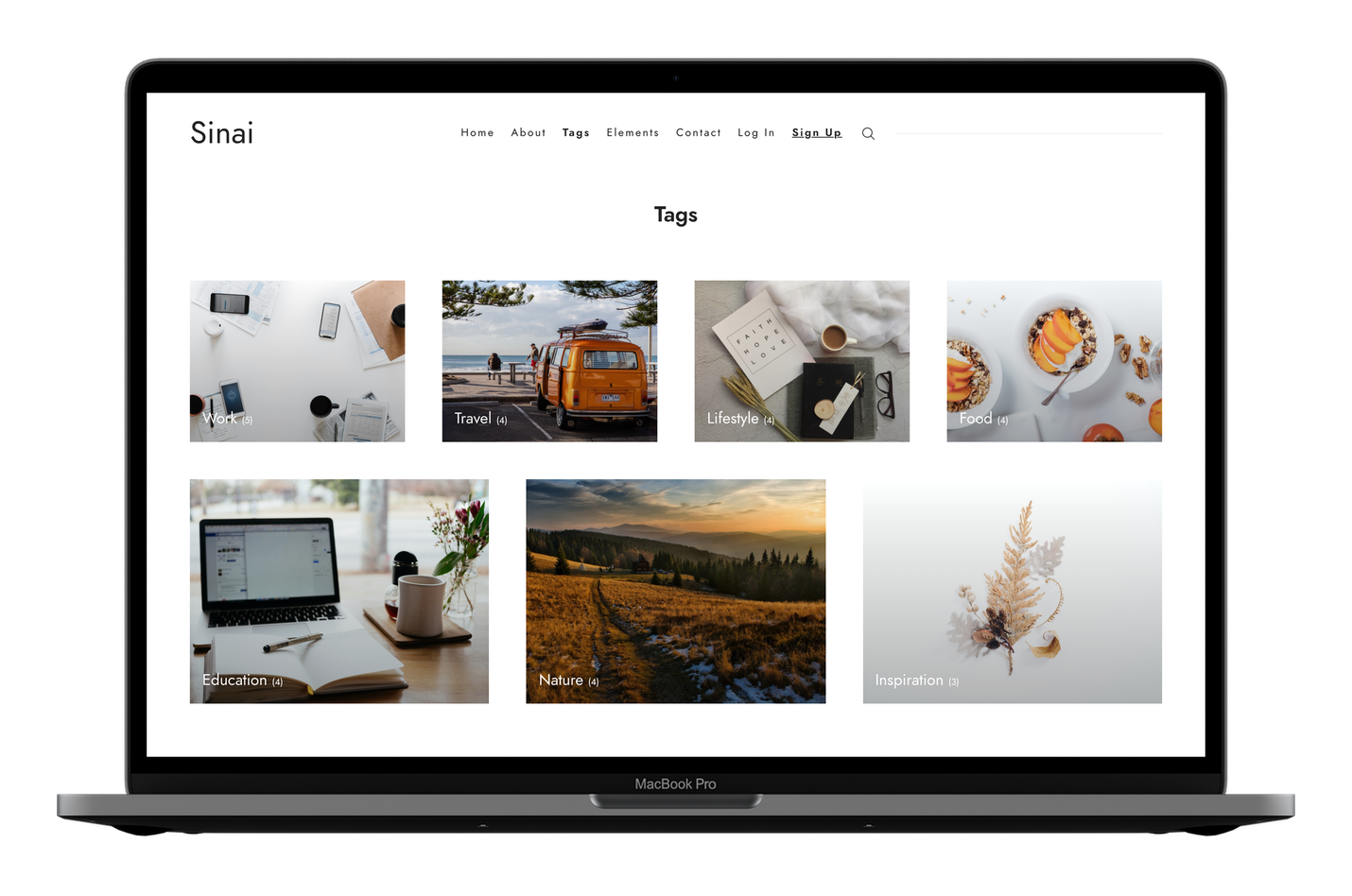 ---
Your blog is available for everyone
Accessibility is essential. Sinai takes this matter seriously. For example, the used colors are accessible with the proper contrast, including the heading structure and ARIA Attributes.
The following is a screenshot of a test run by the WAVE Web Accessibility Evaluation Tool.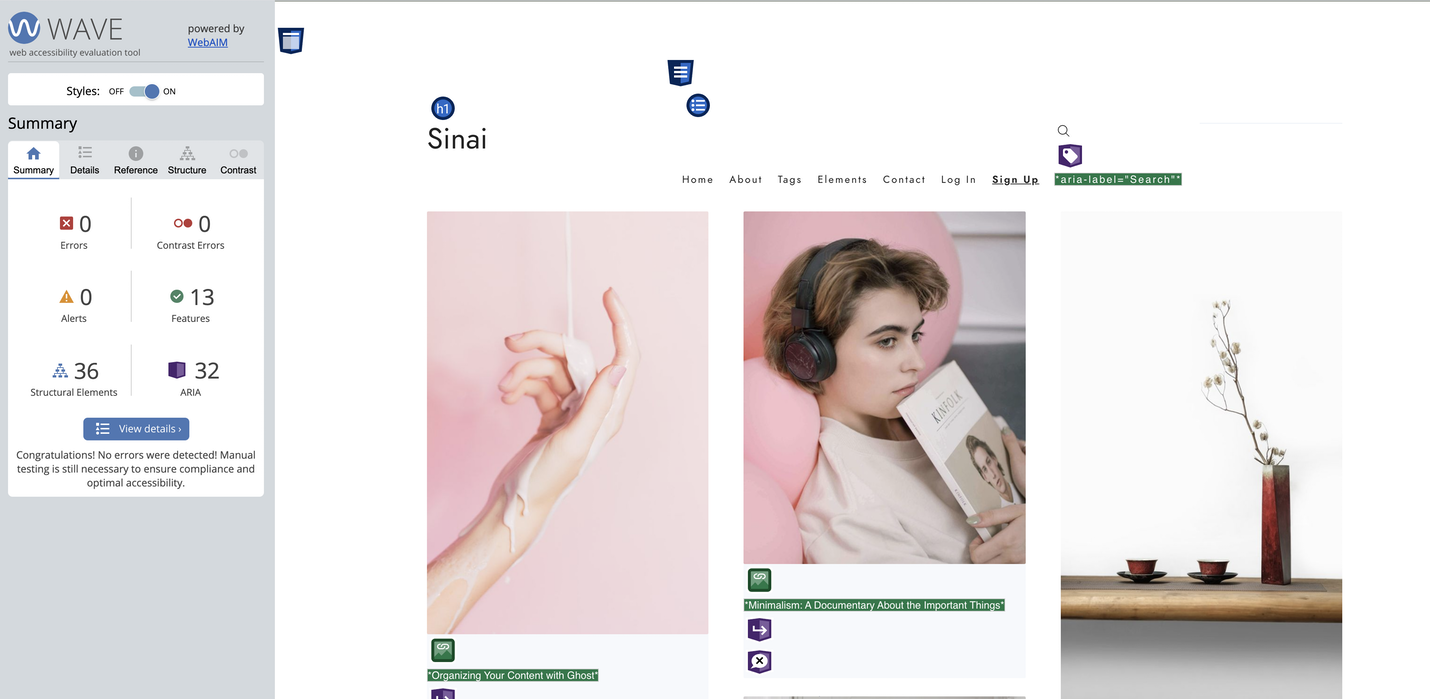 ---
Deploy with GitHub
Integrated with the Deploy Ghost Theme GitHub Action for easy theme deployment.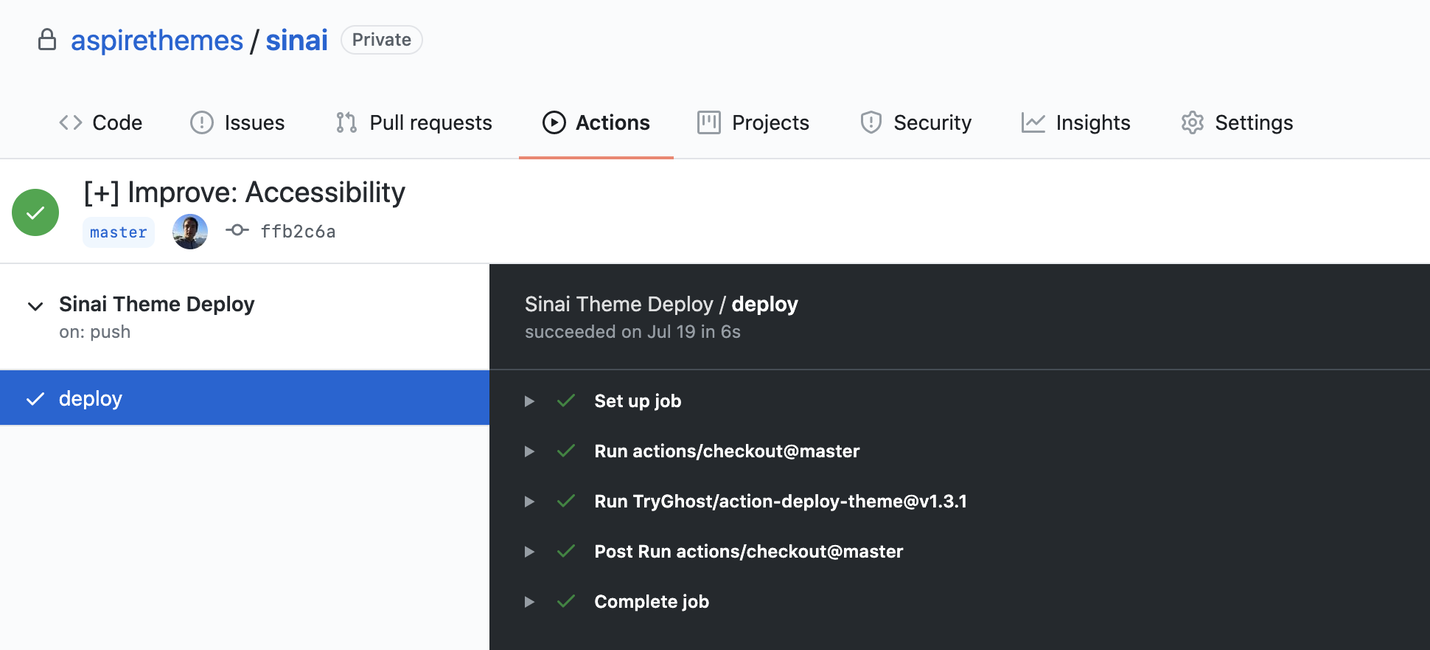 ---
Sinai also comes with
Disqus comments
Syntax highlighting
Related posts
Responsive videos
Responsive tables
Social sharing icons (Twitter, Pinterest, Facebook, etc.)
Translation support for nine different languages. German, Spanish, French, Portuguese, Italian, Finnish, Dutch, Turkish, and Danish. 🇩🇪 🇪🇸 🇫🇷 🇵🇹 🇮🇹 🇫🇮 🇳🇱 🇹🇷 🇩🇰