Aspire Themes Newsletter — 5
In this issue, I'm sharing news about recent Ghost features, creating an invite-only website, new email design settings, Grammarly support, Slack group, and new content Ghost resources from the Aspire Themes.
Invite-only Ghost Website
With the new Ghost Portal addition for managing who can access your website content, you can now have an invite-only and private website. People you invite can access the content and sign in as well.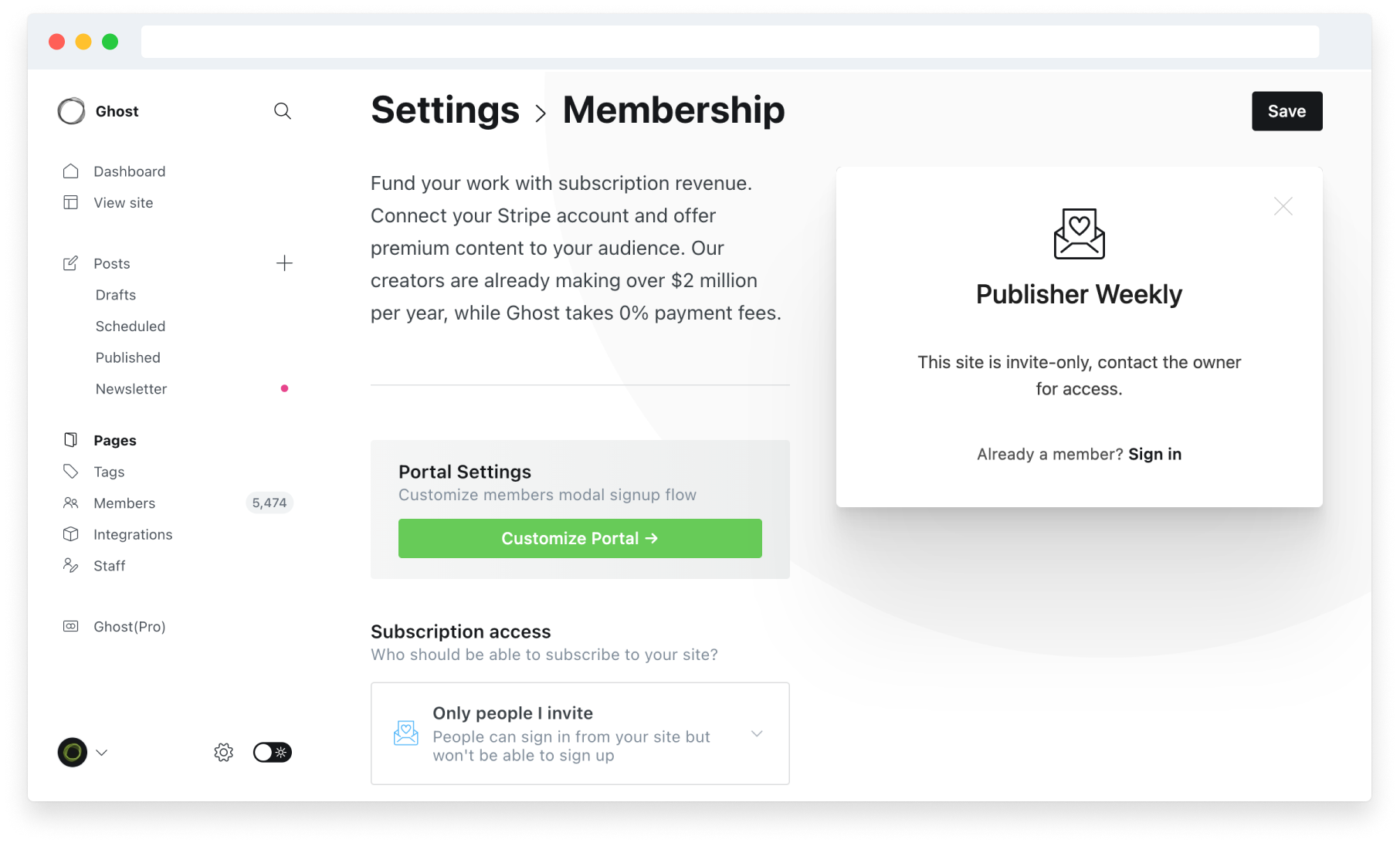 Read more about this feature different use cases at Invite-only Ghost Website.
---
Ghost Email Newsletter New Design Settings
New and shiny design changes landed in Ghost 4.8.0 for the email newsletter settings, including the following.
Upload a header image
Show/hide the post feature image
Title left/center alignment
Separate options to show/hide publication icon and title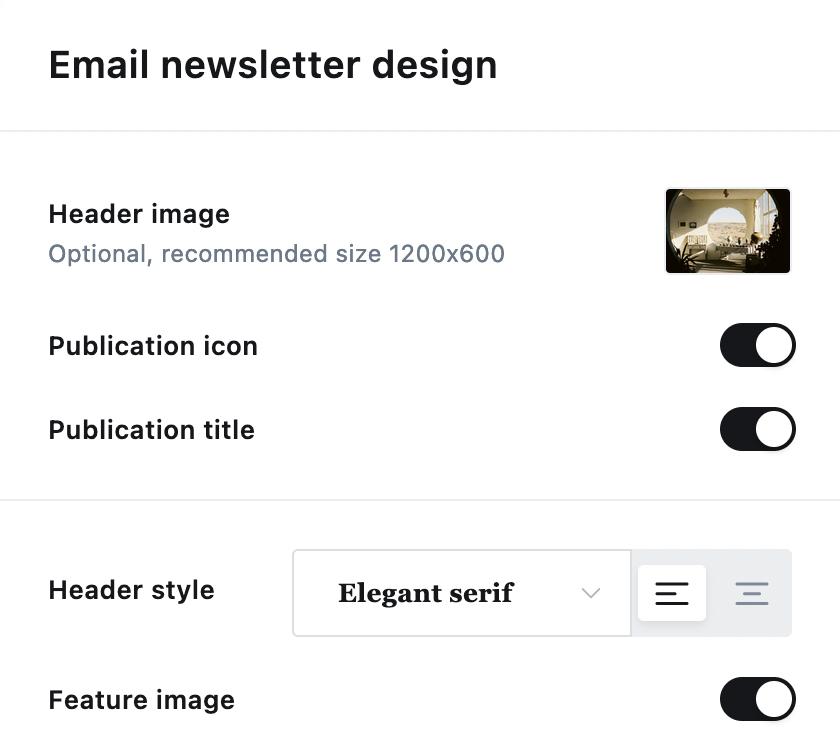 ---
Ghost Editor Support for Grammarly
The Ghost editor now supports Grammarly. Grammarly is an excellent writing assistant tool that reviews spelling, grammar, and the clarity of writing.
Grammarly support added in Ghost 4.7.0, so make sure you update your Ghost if you use an old version.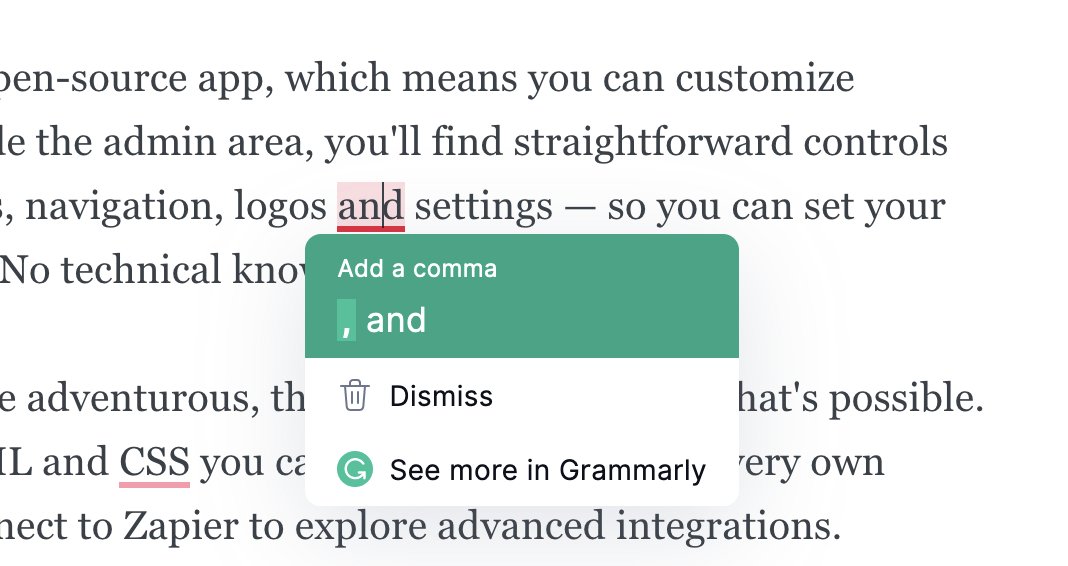 ---
Ghost Dropped Support for Node.js 10
Ghost 4.5 no longer supports Nodejs 10.
If you are self-hosting and want to upgrade to Ghost 4.5 and still use Node 10, you need to upgrade Node to the current recommended version ↗, which is 14.x.
---
Ghost Tips & Tricks
I created a new ongoing resource for some Ghost tips and scripts. Currently, you can find some resources related to the following topics:
Update Multiple Installation on the Same Droplet • DigitalOcean
Renew Let's Encrypt SSL Certificate • DigitalOcean
Make your Ghost website embeddable in an <iframe>
Fix Images Upload Error 500 • DigitalOcean
Download & Upload Images • DigitalOcean
Zip and Unzip Images
Access DigitalOcean Droplet
Multiple Ghost Installations • DigitalOcean
Output How Many Posts in Total and How Many Paid
Check it out at Ghost Tips & Tricks.
---
Unofficial Ghost Chat on Slack
A new unofficial/group for Ghost on Slack. I think it's an excellent place to have a quick question or discuss anything related to Ghost.
---
Ghost Quick Tip
Append /edit to your post URL, and you will be redirected to the post editor.
For example, http://example.com/welcome → http://example.com/welcome/edit
Of course, you need to be logged in.
Also, you can use the Ghost Edit Button Chrome extension for doing that.
---
Aspire Themes New Blog Content
---
Ghost Websites Inspiration
---
That's it for today, and I hope you find it helpful. Feel free to share your findings and any useful resource.
Stay safe!
Ahmad